There is no real bad choice in Tasmania when it comes to fruit picking, almost every part of the island needs pickers ! Around Hobart, to the south, one must look towards Richmond, New Norfolk, Huonville and Cygnet. In contrast, to the north, the main cities we are interested in are Launceston, Scottsdale, Deloraine, Devonport and Ulverstone to name a few. The question should not be so much where to go, but rather when to go there?
Indeed from January to May, the sector recruits enormously. Just ask yourself what type of picking might interest you, and find out about picking dates. Because each fruit or vegetable has its own picking dates. To know them, nothing more simple by going on the very provided site downundr .
You can find for each city of Tasmania the main pickings there, with the months to focus on a job search. You can also consult this folder dedicated to fruit picking in Australia .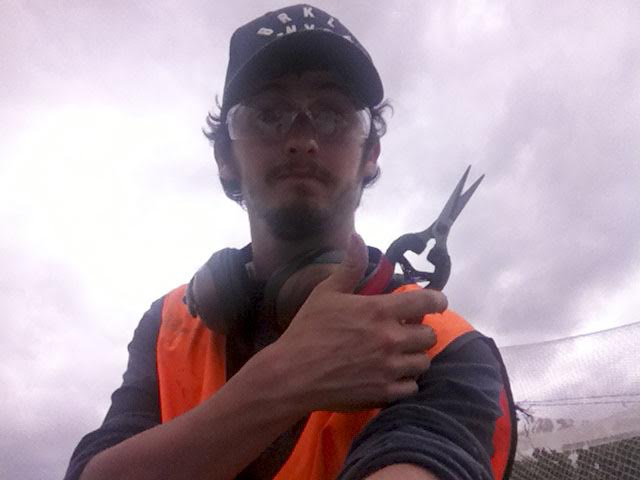 How to find jobs ads?
As an example, we will take the grape picking . This is the area where I have worked the most and where I can most share my experience.
Door to Door
In general for any type of picking , if you own a vehicle, it is quite possible and feasible to just knock on the door of farms asking them if they need arms. It works.
Classifieds
Otherwise, there is no miracle recipe, it will take time on the internet or local newspapers and jump on each new ad!
Of course, the website Gumtree is in the game.
Remember to look for Facebook groups of backpackers corner where offers are regularly published. The Australian government site is also a good address.
It is more than likely that you come across ads posted by agencies ( temp boxes). This is what we are going to see now.
Agencies Since
work is seasonal, and the days of picking vary, can change overnight, many farms go throughagencies for more flexibility.
There are a few on the island, I give you here 2 of them with whom I could collaborate: Workforce Extensions and Linx Employment. I advise you the second, which proposed me many more missions and which seems to me to have a more important network in Tasmania. Once in their listings, calls will not be long in arriving if you are in the right season. They will be rather reluctant if you are not motorized, but there are still solutions …
Do I need a vehicle to work?
The vineyards are quite away from the cities, so having a car is essential. Generally, the agency will give an early morning appointment to all pickers at the closest town to the farm. Once everyone has arrived and the newcomers have filled out their papers, the agency will take you to the vineyard, which can be 15 to 30 minutes away. Being driven is essential, but it is always possible to manage if you are not motorized, as was my case the first weeks. Several solutions are available to you.